FAQ
Q: What should I expect on my first visit?
---
A: Your first visit with Dr. Hoiriis will include a relaxed visit in which she will review your relevant health history, review your reason for visiting her office and conduct an initial examination. During the appointment, she will discuss chiropractic treatments with you, a plan of care based on your individual condition and goals, and advise if any additional examinations are required, such as X-Rays.
---
Q: What can I do in advance of my first appointment?
---
A: Our new patient forms are available on our website for you to complete and bring with you to your appointment. You may choose to complete these at the time of your appointment, for which you should arrive 20 minutes ahead of your appointment time. Please also bring your ID and insurance card(s) to your appointment.
---
Q: Will my insurance cover chiropractic?
---
A: Most insurance and Medicare (Part B) plans provide chiropractic coverage. All insurance plans vary in their level of coverage, and individual insurance plans should be verified for exact deductibles, coverage and limits.
---
Q: How often will I have to come back for treatment?
---
A: During your initial appointment, the doctor will advise you of a care plan that is individual to you. We do not apply a standard number of visits per week or month. Your follow up visits will be determined based on the care that you require and adhere to professional standards of chiropractic care. Once your initial condition is resolved, if appropriate, the doctor will discuss a wellness/maintenance care plan with you based on your individual need.
---
Q: What types of health conditions can be addressed by chiropractic care?
---
Please refer to our Services Page. We cover everything from sports related issues, to pediatric help.
---
Q: Is chiropractic treatment safe?
---
A: Chiropractic is widely recognized as one of the safest drug-free, non-invasive therapies available for the treatment of neuromusculoskeletal complaints. Although chiropractic has an excellent safety record, no health treatment is completely free of potential adverse effects. The risks associated with chiropractic, however, are very small. Many patients feel immediate relief following chiropractic treatment, but some may experience mild soreness, stiffness or aching, just as they do after some forms of exercise. Current research shows that minor discomfort or soreness following spinal manipulation typically fades within 24 hours. Neck pain and some types of headaches are treated through precise cervical manipulation. Cervical manipulation, often called a neck adjustment, works to improve joint mobility in the neck, restoring range of motion and reducing muscle spasm, which helps relieve pressure and tension. Neck manipulation, when performed by a skilled and well-educated professional such as a doctor of chiropractic, is a remarkably safe procedure. Some reports have associated high-velocity upper neck manipulation with a certain rare kind of stroke, or vertebral artery dissection. However, evidence suggests that this type of arterial injury often takes place spontaneously in patients who have pre-existing arterial disease. These dissections have been associated with everyday activities such as turning the head while driving, swimming, or having a shampoo in a hair salon. Patients with this condition may experience neck pain and headache that leads them to seek professional care—often at the office of a doctor of chiropractic or family physician—but that care is not the cause of the injury. The best evidence indicates that the incidence of artery injuries associated with high-velocity upper neck manipulation is extremely rare—about one to three cases in 100,000 patients who get treated with a course of care. This is similar to the incidence of this type of stroke among the general population. If you are visiting your doctor of chiropractic with upper-neck pain or headache, be very specific about your symptoms. This will help your doctor of chiropractic offer the safest and most effective treatment, even if it involves referral to another health care provider. When discussing the risks of any health care procedure, it is important to look at that risk in comparison to other treatments available for the same condition. In this regard, the risks of serious complications from spinal manipulation for conditions such as neck pain and headache compare very favorably with even the most conservative care options. For example, the risks associated with some of the most common treatments for musculoskeletal pain—over-the-counter or prescription nonsteroidal anti-inflammatory drugs (NSAIDS) and prescription painkillers—are significantly greater than those of chiropractic manipulation. According to the American Journal of Gastroenterology, people taking NSAIDS are three times more likely than those who do not to develop serious adverse gastrointestinal problems such as hemorrhage (bleeding) and perforation. That risk rises to more than five times among people age 60 and older. Moreover, the number of prescriptions for powerful drugs such as oxycodone and hydrocodone have tripled in the past 12 years. The Centers for Disease Control and Prevention (CDC) has reported that abuse of these commonly prescribed painkillers are among the leading causes of accidental death in the United States. Overdoses of opioid painkillers are responsible for some 15,000 deaths per year; that's more than the number of deaths from cocaine and heroin combined.
Doctors of chiropractic are well trained professionals who provide patients with safe, effective care for a variety of common conditions. Their extensive education has prepared them to identify patients who have special risk factors and to get those patients the most appropriate care, even if that requires referral to a medical specialist.
---
Q: Is chiropractic treatment appropriate for children?
---
A: Yes, children can benefit from chiropractic care. Children are very physically active and experience many types of falls and blows from activities of daily living as well as from participating in sports. Injuries such as these may cause many symptoms including back and neck pain, stiffness, soreness or discomfort. Chiropractic care is always adapted to the individual patient. It is a highly skilled treatment, and in the case of children, very gentle.
---
---
TIPS
TIPS: Tai Chi for Health and Harmony
---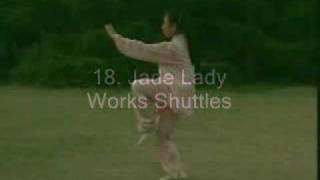 The ancient martial art Tai Chi Chuan has spread worldwide. The five traditional schools are Chen, Yang, Wu/Hao, Wu and Sun. These provide the foundation of most modern styles of tai chi. Dr. Hoiriis has practiced Yang Style Tai chi for over 20 years and has taught classes in the Simplified 24 movement Yang Form since 1998. Individual instruction will soon be available at Hands-On Health Center. More Info about Tai Chi Chuan
---
Simple Every Day Movements
---
Straighten-Up America
Exercise is an important component of a healthy lifestyle. Check out this website for help with setting your exercise goals. Posture is important to maintain your spinal health, improve well-being and for positive self-esteem. The Straighten –Up America Posture Pod is a simple and effective addition to your exercise plan. Straightenupamerica.org is a public service website maintained in collaboration with the Congress of Chiropractic State Associations and Life University.
---
Eat Your Fruit and Veggies!
---
According to the CDC (and your Mother), fruits and vegetables are critical to promoting good health and there is more evidence in the scientific literature than you might think. Our fast pace of living promotes snacking on empty calorie highly processed snack foods that are high in salt, low in fiber and lacking balanced nutrients. Stop and think before eating that snack, why not choose fruits and veggies instead? To get the amount that's recommended, most people need to increase the amount of fruits and vegetables they currently eat every day.
---
Drink your water!
---
Water intake is vitally important to good health! You may have learned long ago that you need to drink at least eight 8 ounces glasses a day. Current recommendations tailor water intake to your individual need by using your weight as the benchmark and dividing that number by 2. So if you weigh 160 lbs. you would need 80 ounces of water a day. Some issues that increase your intake needs include hot weather, length of daily exercise, caffeine and sugar intake. Dehydration can be dangerous, especially in children and the elderly. Being thirsty is a "late sign" and you are already dehydrated. Symptoms of mild dehydration include chronic pains in joints and muscles, lower back pain, headaches and constipation. Being adequately hydrated is important before coming in for a spinal adjustment at your chiropractor's office Learn more
---
---